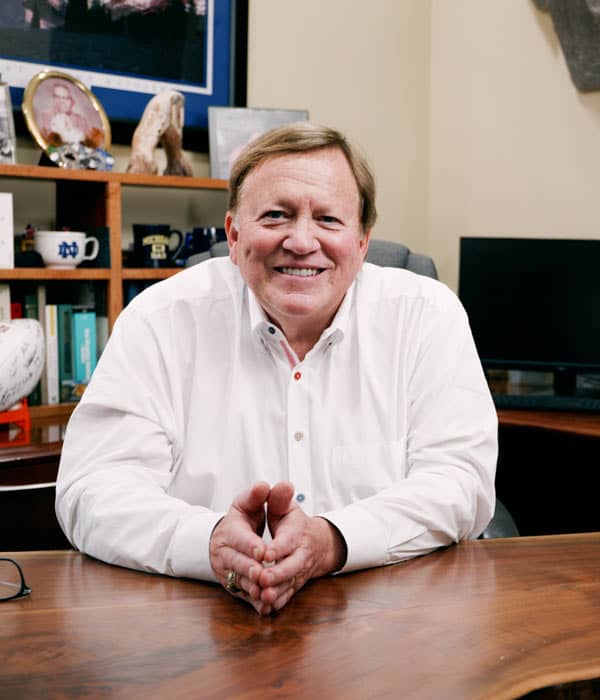 Scott F. Ellard, DDS, MBA
Hello, I'm Scott Ellard and I'm happy you are taking a moment to see if our team would be a good fit for you. We believe everyone deserves a healthy and attractive smile. We also believe you deserve options. There is a great fulfillment in helping people find solutions to their oral health needs.
Your needs may be basic, maybe you cover your mouth when you smile. Maybe you avoid smiling at all. You might be fearful of coming to a dental office.
We will meet you where you are and help you find your solution.
I am proud of my staff and they are a highly trained team of professionals. Together we have developed resources to help you become comfortable as you begin your search for a smile solution.
Knowledge is essential to providing personalized options and delivering the highest quality of care. My clinical team and I stay up to date on the latest research and science on a wide range of dental issues including:
Dental implants – placement and restoration
Obstructive Sleep Apnea
Advancements in
Reconstructive and occlusion dentistry (rebuilding a functional bite with crowns, veneers, occlusal adjustment, tooth replacement with dental implants and more)
Our office offers a wide variety of services, delivered in a comfortable and friendly environment. From professional cleanings and exams to root canals, oral surgery and dental implants, most services can be performed at one location without the need for a referral. Please call with your questions or to schedule a visit.
Life happens. Solutions do too!
Thank you for visiting our website and I hope to have the pleasure of meeting you soon. My education and associations are noted below.
Sincerely,
Scott
Professional Associations
American Dental Association
Michigan Dental Association
Education
Western Michigan University – 1977 Bachelor's degree in biomedical science
University of Michigan School of Dentistry – 1981 Doctor of Dental Surgery degree
University of Notre Dame Mendoza College of Business – 2010 Master of Business Administration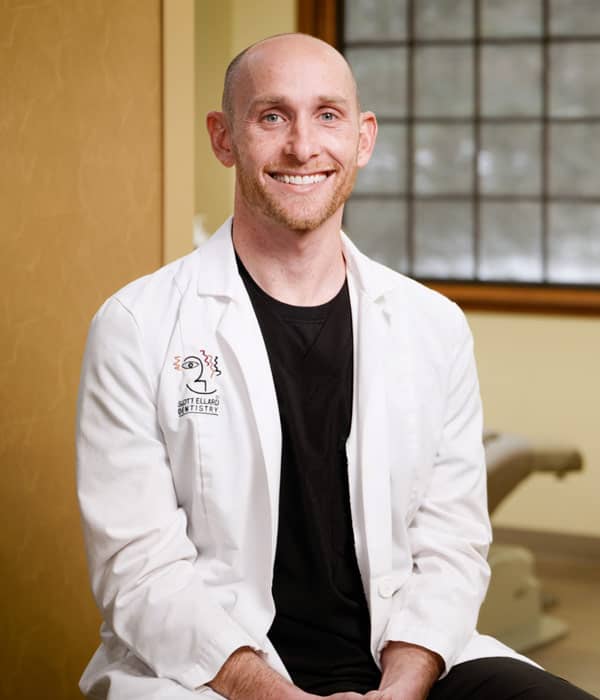 Joey Farkash, DDS
Dr. Joey Farkash is originally from Southern California, and started his dental journey by earning his B.S. in Neurobiology from the University of California Davis.
He then achieved his D.D.S. at The University of Michigan School of Dentistry, graduating in the top 20% of his class while earning two clinical excellence awards; the Comprehensive Care Award and the Caulk/Dentsply Prosthodontics Award - given to only one student each year!
After graduation, Dr. Farkash was one of 3% of dentists selected for a year-long clinical residency at the Veteran's Hospital in San Antonio. There, he studied complex dental procedures and worked shoulder to shoulder with top specialists tackling complex treatments in dentures, crowns, implants, gum surgeries, cosmetics, and root canals.
Dr. Joey has been working in Ann Arbor, Saline, Kalamazoo, and Los Angeles since finishing his residency. In his most recent position, Dr. Joey worked as an "Exodontist", handling all oral surgery for six dental offices. With extensive dental experience over the last 9 years, Dr. Joey has been looking for an office that shares his passion for providing high quality dental care and is excited to have found it here.
"The importance of good dentistry reaches far beyond esthetics. There is a growing body of research showing the vital connection between good dental health and overall health. I see my role as a dentist to not only provide dental solutions, but to also be aware of a patient's health."
- Dr. Joey Farkash