Many already understand that SureSmile® treatment can improve your smile and your self confidence. This type of treatment is mostly considered a cosmetic option but did you know that it can also improve your health and/or prevent serious issues both orally and systemically?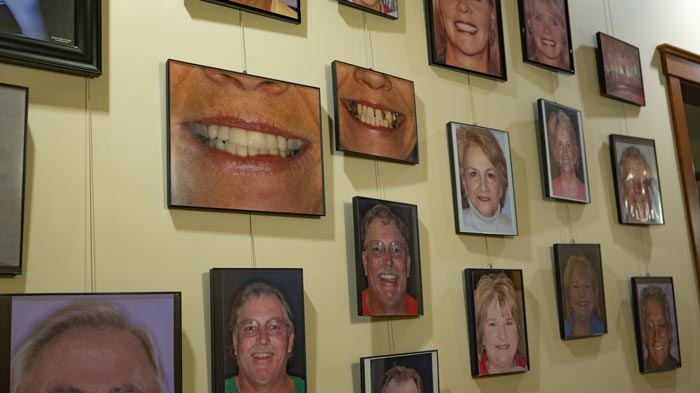 What's Healthier About Straighter Teeth?
gum disease, and the buildup of bacteria associated with bigger problems, including heart disease.
can lead to premature wear, tooth loss,
More than 7 out of 10 American adults have some kind of issue with their bites, such as crowding, spacing, or overbites – we call this malocclusion. Are you experiencing any of the following?
Cold sensitivity
Teeth chipping or wearing
Food getting caught between teeth
Biting lips, cheek or tongue
Self-consciousness when smiling for photos
Jaw or muscle pain or headaches
Dry mouth or mouth breathing
Straight Teeth are Healthier Teeth!
The connection between your health and misaligned teeth is undeniable. Problems that start in your mouth can spread to other systems in your body. This increases the risk of:
Heart disease
Stroke
Lung diseases
Pregnancy problems
Complications related to diabetes
Alzheimer's disease
Our experienced dentist at Scott Ellard Dentistry offers SureSmile in Portage, Michigan, to improve the health, function, and appearance of your smile. SureSmile relies on clear aligners to correct the position of your teeth, making it an excellent option for patients who want a more discreet orthodontic treatment.
Rather than using metal brackets and wires like traditional braces, the SureSmile® system uses a series of custom-made, computer-generated plastic aligners to straighten teeth. Each set of aligners is designed to make small changes to the alignment of the teeth.
As you switch sets of aligners about every two weeks, your teeth will gradually and gently move to their proper positions. You will also visit our office on a regular basis during treatment to make certain that your smile is progressing as planned.
SureSmile Helps with...
In general, SureSmile aligners can be used to treat the same orthodontic issues that are normally treated with braces. Our dentist may recommend this treatment to correct:
Crowded teeth
Crooked teeth
Gapped and spaced teeth
Certain problems with the bite, such as an overbite, open bite, underbite or crossbite
During your initial visit, we will determine whether you are a good candidate for SureSmile® treatment. This treatment is often a good choice for adult patients and others who are interested in a virtually invisible orthodontic treatment. 
In addition to being discreet, these aligners are very comfortable because they are custom made from smooth, thin plastic. The aligners are removable as well, which allows you to easily remove them as needed to eat, brush and floss.
Contact Us
Give us a call today at 269-329-1880 to make your appointment with Dr. Scott Ellard and learn more about SureSmile clear aligner orthodontics.
SureSmile and the SureSmile logo, among others, are trademarks of Dentsply Sirona, and are registered in the U.S. and other countries.